---

---


The First Law is a fanstasy series composed of a trilogy and three stand-alone novels set in the same world, written by British novelist Joe Abercrombie. He is actively working on a new trilogy, and targetting September 2019 for publication of the first book, A Little Hatred.


---

---

"
When God means to punish a man He sends him stupid friends and clever enemies.
"

–Kantic Scriptures, Best Served Cold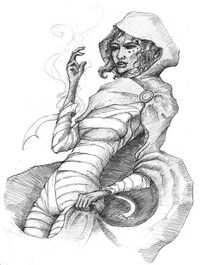 Ishri, or the East Wind, is an Eater in The Hundred Words, and one of the most dangerous and powerful disciples of the Magus Khalul. Yulwei recognises her as even a match for him or Bayaz. Ishri is a dark-skinned woman with perfect white teeth and black eyes, who always appears as if from nowhere, dressed in bandages from neck to toe. Then melt away just as easily. She works widely throughout the Circle of the World, in Styria during the Years of Blood, and The North during the Battle of the Heroes.
---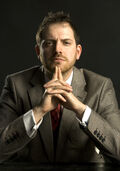 Joe Abercrombie is the author of the fantasy series The First Law. He was born and raised in Lancaster, England, and has worked as a freelance film editor.


Who is your favorite point of view character in the First Law trilogy?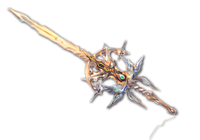 Fantasy Literature
Go to these sites for info or for help with your own wiki!
A Court of Thorns and Roses • A Song of Ice and Fire • All Souls Trilogy • Beyonders • The Black Company • The Brotherband Chronicles - Ranger's Apprentice - Royal Ranger • The Dark Tower • Deltora Quest • Discworld • The Dragonriders of Pern • The Dresden Files • Fablehaven • The First Law • Grishaverse • His Dark Materials • Inheritance Cycle • The Kingkiller Chronicle • The Land of Stories • The Magicians • Malazan Book of the Fallen • Mistborn • Shades of Magic • Shannara • The Spiderwick Chronicles • The Stormlight Archive • Sword of Truth • Throne of Glass • Wheel of Time • The Wicked Years
Want your community included? See how!

Community content is available under
CC-BY-SA
unless otherwise noted.