---

---


The First Law is a fanstasy series composed of a trilogy and three stand-alone novels set in the same world, written by British novelist Joe Abercrombie. He is actively working on a new trilogy, and targetting September 2019 for publication of the first book, A Little Hatred.


---

---

"
What kind of a fucking wizard are you?
"

–Calder, The Heroes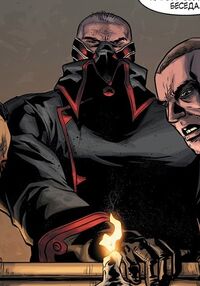 Practical Frost is one of Inquisitor Glokta's Practicals in the King's Inquisition, along with Practical Severard. They are the cripple's muscle, his hands, his arms, his legs; while Glokta is their brains. He is a massive albino with extremely pale skin, and red eyes. He is the personification of stoicism, showing virtually no emotion. His speech is badly impaired, it's possible that his tongue may even have been cut out. Surprisingly enough, Frost has beautiful handwriting, and takes a lot of care when filling out confessions for the prisoners to sign.
---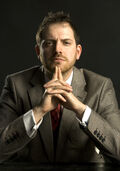 Joe Abercrombie is the author of the fantasy series The First Law. He was born and raised in Lancaster, England, and has worked as a freelance film editor.


Who is your favorite point of view character in the First Law trilogy?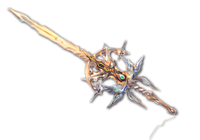 Fantasy Literature
Go to these sites for info or for help with your own wiki!
A Court of Thorns and Roses • A Song of Ice and Fire • All Souls Trilogy • Beyonders • The Black Company • The Brotherband Chronicles - Ranger's Apprentice - Royal Ranger • The Dark Tower • Deltora Quest • Discworld • The Dragonriders of Pern • The Dresden Files • Fablehaven • The First Law • Grishaverse • His Dark Materials • Inheritance Cycle • The Kingkiller Chronicle • The Land of Stories • The Magicians • Malazan Book of the Fallen • Mistborn • Shades of Magic • Shannara • The Spiderwick Chronicles • The Stormlight Archive • Sword of Truth • Throne of Glass • Wheel of Time • The Wicked Years
Want your community included? See how!

Community content is available under
CC-BY-SA
unless otherwise noted.