---

---


The First Law is a fanstasy series composed of a trilogy and three stand-alone novels set in the same world, written by British novelist Joe Abercrombie. He is actively working on a new trilogy, and targetting September 2019 for publication of the first book, A Little Hatred.


---

---

"
Rudd Threetrees, Rock of Uffrith, they called him. No bigger name in all the North. Great fighter. Great leader. Great friend. Lifetime o' battles. Stood face to face with the Bloody-Nine, then shoulder to shoulder with him. Never took an easy path, if he thought it was the wrong one. Never stepped back from a fight, if he thought it had to be done. I stood with him, walked with him, fought with him, ten years, all over the North. I've no complaints.
"

–Harding Grim, Before They Are Hanged
The Battle of the Heroes, or Second Northern War, is the war of 584 between The Union and The North, culminating in the climactic three day battle near Osrung, around the eponymous ancient standing stone formation on a hilltop. On the first day, the Northmen spring a well-planned attack that sweeps the Union vanguard south of the river all across the line. The second day sees the Union make some gains at great cost, capturing the south of the village of Osrung, and a bridgehead at the Old Bridge in the west. The third day was by far the bloodiest day of the battle. After disasterous cavalry charge, and a failed attempt to capture the hilltop. Lord Marshal Kroy calls an end to hostilities.
---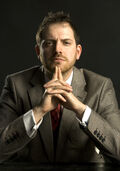 Joe Abercrombie is the author of the fantasy series The First Law. He was born and raised in Lancaster, England, and has worked as a freelance film editor.


Who is your favorite point of view character in the First Law trilogy?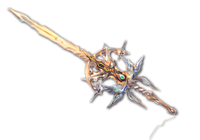 Fantasy Literature
Go to these sites for info or for help with your own wiki!
A Court of Thorns and Roses • A Song of Ice and Fire • All Souls Trilogy • Beyonders • The Black Company • The Brotherband Chronicles - Ranger's Apprentice - Royal Ranger • The Dark Tower • Deltora Quest • Discworld • The Dragonriders of Pern • The Dresden Files • Fablehaven • The First Law • Grishaverse • His Dark Materials • Inheritance Cycle • The Kingkiller Chronicle • The Land of Stories • The Magicians • Malazan Book of the Fallen • Mistborn • Shades of Magic • Shannara • The Spiderwick Chronicles • The Stormlight Archive • Sword of Truth • Throne of Glass • Wheel of Time • The Wicked Years
Want your community included? See how!

Community content is available under
CC-BY-SA
unless otherwise noted.