---

---


The First Law is a fanstasy series composed of a trilogy and three stand-alone novels set in the same world, written by British novelist Joe Abercrombie. He is actively working on a new trilogy, and targetting September 2019 for publication of the first book, A Little Hatred.


---

---

"
But that was civilisation, so far as Logen could tell. People with nothing better to do, dreaming up ways to make easy things difficult
"

–Logen Ninefingers, The Blade Itself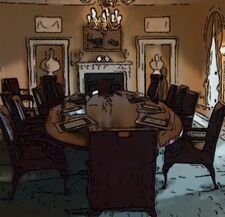 The Closed Council is the collective decision-making body of The Union. Although, the High King is technically possessed with vast powers, in reality the Union is governed largely by the Closed Council in a centralized manner. The Closed Council is composed of twelve select members: three Lords of Law, three Lords of War, three Lords of Money, and three Lord of the King's Household. There is thirteenth seat reserved for Bayaz, the First of the Magi, but this seat has been vacant for almost six-hundred years. After the death of Lord Chancellor Feekt, the Closed Council was thrown into factions, with rivals Arch Lector Sult and High Justice Marovia vying for supremacy.
---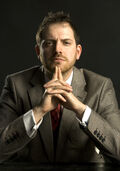 Joe Abercrombie is the author of the fantasy series The First Law. He was born and raised in Lancaster, England, and has worked as a freelance film editor.


Who is your favorite point of view character in the First Law trilogy?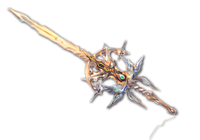 Fantasy Literature
Go to these sites for info or for help with your own wiki!
A Court of Thorns and Roses • A Song of Ice and Fire • All Souls Trilogy • Beyonders • The Black Company • The Brotherband Chronicles - Ranger's Apprentice - Royal Ranger • The Dark Tower • Deltora Quest • Discworld • The Dragonriders of Pern • The Dresden Files • Fablehaven • The First Law • Grishaverse • His Dark Materials • Inheritance Cycle • The Kingkiller Chronicle • The Land of Stories • The Magicians • Malazan Book of the Fallen • Mistborn • Shades of Magic • Shannara • The Spiderwick Chronicles • The Stormlight Archive • Sword of Truth • Throne of Glass • Wheel of Time • The Wicked Years
Want your community included? See how!