---

---


The First Law is a fanstasy series composed of a trilogy and three stand-alone novels set in the same world, written by British novelist Joe Abercrombie. He is actively working on a new trilogy, and targetting September 2019 for publication of the first book, A Little Hatred.


---

---

"
Sometimes men change for the better. Sometimes men change for the worse. And often, very often, given time and opportunity . . . they change back.
"

–Nicomo Cosca, Best Served Cold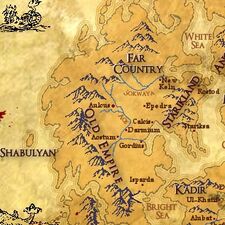 Aulcus is the ancient capital of the Old Empire. It is located in the centre of the Old Empire at the head of the three lakes on the mighty river Aos. At the peak of the empires power, it was the most awe-inspiring city in the world, which has never since been surpassed. To Jezal dan Luthar, the splendid buildings of Adua, the mighty walls and towers of the Agriont, seemed mean and feeble copies. After the war with Glustrod in the Old Time, it became a wasteland where nothing lives, no birds, no dogs, and no people; a crumbling dark place, like looking into your own grave. Where all other things in Aulcus have crumbled, the Master Makers' bridge still stands undiminished.
---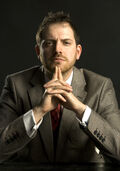 Joe Abercrombie is the author of the fantasy series The First Law. He was born and raised in Lancaster, England, and has worked as a freelance film editor.


Who is your favorite point of view character in the First Law trilogy?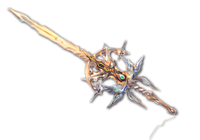 Fantasy Literature
Go to these sites for info or for help with your own wiki!
A Court of Thorns and Roses • A Song of Ice and Fire • All Souls Trilogy • Beyonders • The Black Company • The Brotherband Chronicles - Ranger's Apprentice - Royal Ranger • The Dark Tower • Deltora Quest • Discworld • The Dragonriders of Pern • The Dresden Files • Fablehaven • The First Law • Grishaverse • His Dark Materials • Inheritance Cycle • The Kingkiller Chronicle • The Land of Stories • The Magicians • Malazan Book of the Fallen • Mistborn • Shades of Magic • Shannara • The Spiderwick Chronicles • The Stormlight Archive • Sword of Truth • Throne of Glass • Wheel of Time • The Wicked Years
Want your community included? See how!