---

---


The First Law is a fanstasy series composed of a trilogy and three stand-alone novels set in the same world, written by British novelist Joe Abercrombie. He is actively working on a new trilogy, and targetting September 2019 for publication of the first book, A Little Hatred.


---

---

"
I'm no drunk. I simply like the taste of wine.
"

–Nicomo Cosca, Best Served Cold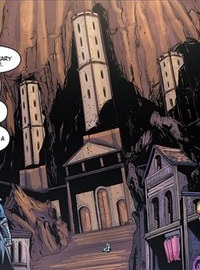 The Great Northern Library was one of the libraries constructed by Juvens, the founder of the Order of the Magi, in the Old Time. It is now the home of the Magus Bayaz, the First of the Magi. It is located in the southern region of The North in the hills near a large lake. The route to the library is a protected by two great standing stones, written with the word of Juvens, so that no man with violence in mind can find the path to the library. The library complex is surrounded by a weathered and mossy wall built into the cliff, and can be entered by a single gate across a bridge over a deep gorge. Within the walls is a small village of people and the library itself; three great, tapering towers built into the mountainside ahead, joined at their bases but separating higher up.
---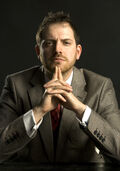 Joe Abercrombie is the author of the fantasy series The First Law. He was born and raised in Lancaster, England, and has worked as a freelance film editor.


Who is your favorite point of view character in the First Law trilogy?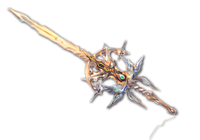 Fantasy Literature
Go to these sites for info or for help with your own wiki!
A Court of Thorns and Roses • A Song of Ice and Fire • All Souls Trilogy • Beyonders • The Black Company • The Brotherband Chronicles - Ranger's Apprentice - Royal Ranger • The Dark Tower • Deltora Quest • Discworld • The Dragonriders of Pern • The Dresden Files • Fablehaven • The First Law • Grishaverse • His Dark Materials • Inheritance Cycle • The Kingkiller Chronicle • The Land of Stories • The Magicians • Malazan Book of the Fallen • Mistborn • Shades of Magic • Shannara • The Spiderwick Chronicles • The Stormlight Archive • Sword of Truth • Throne of Glass • Wheel of Time • The Wicked Years
Want your community included? See how!

Community content is available under
CC-BY-SA
unless otherwise noted.